NEW IOWA GOLD NEWS LETTER;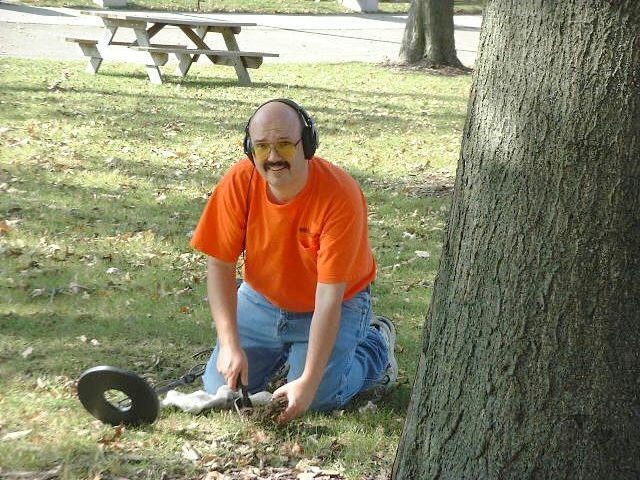 PIX OF WEBMASTER PAUL DIGGING POP TABS AGAIN!!
---
Play IOWAGOLD RADIO SHOW IN REAL AUDIO AND SOON TO BE ON YOU TUBE.
IGNUSA (IOWAGOLDNETWORKSUSA) AND IOWA GOLD ON YOU TUBE.....
Saturday, 25. October 2014 11:59:35 AM
BEEN PROSPECTING LATELY??
LOL WE ALL HAVE BEEN TOO BUSY TO EVEN THINK OF GETTING WET!!
I HAVE BEEN OUT SO FAR 6 TIMES THIS YEAR DREDGING... NOT LIKE ME!!
WELL TURN OVER A NEW LEAF AND GET WET I SAY!!
HAVE A GOOD WEEK!!
PAUL
---
---
HOT DAY'S!!
STILL WORKING ON THE 4" DREDGE FOR THE SEASON.... WORKING ON RIFFLES!! GRIN.... CUSTOM ALL THE WAY TOO!!
MOST OF THE FAIRS ARE DONE GET OUT AND BEEP THE FAIR GROUNDS!! BE SURE TO PACK OUT ALL THE TRASH YOU FIND!!
---
WE HAVE PIX OF THE CREEK HERE WE ARE WORKING ON THE SITE!!
FLOOD PIX AND DRY PIX ON MY DIGGS
---
NEW CHANGES IN THE SITE!!
WWW.IOWAGOLD.COM AND WWW.IOWAGOLD.NET IS THE MAIN HOW TO AND WHERE TO GO SITE AND MY STUFF...
WWW.IOWAGOLD.ORG IS THE LINKS SITE and some cool digging pix
GLAD TO HAVE ALL 3 URL'S!! WE WAITED LONG ENOUGH!! LOL!! BE SURE TO CHANGE YOUR BOOK MARKS!!
CHECK OUT THE NEW COOL LINKS, AND MORE MEMBERS PAGES TOO!!
BE SURE TO WATCH THE WEATHER IF YOU GO OUT!! RAIN THIS TIME OF THE YEAR CAN COME UP FAST!!
---
IT HAS BEEN BROUGHT TO MY ATTENTION THAT SOME HERE IN THE MID WEST ARE HAVING TROUBLE GETTING PERMISSION TO WORK IN SOME OF THE CREEKS AND WATER WAYS...
WELL A FEW TIPS;
ACT IN A PROFESSIONAL MANNER TREAT THIS LIKE ANY BIZ DEAL.
GET THE LAND OWNER PERMISSIONS SIGNED IN PLAIN WRITING... TRY TO CUT TO THE CHASE ON THE FORM!!
ASK THE SHERIFF IN THE COUNTY WHERE YOU ARE WORKING, ASK THE CORPS. OF ENGINEERS IF ON A CORPS WATER WAY, IF IN THE CITY YOU MAY NEED TO ASK THE WATER WORKS AND CITY COUNCIL.
ALSO ASK THE COUNTY ENGINEERS OFFICE, THEY WILL ALSO ASSIST YOU WITH MAPS...
AND THEN LAST BUT MAY BE FIRST THE DNR IN YOUR AREA OR ASK AT THE STATE LEVEL!! BE SURE TO HAVE A SIGNED PERMISSION!!
MOST WATER WAYS ARE COUNTY AND STATE OWNED.. BUT ASK FOR ACCESS!!
---
ISSUES TO ADDRESS;
WE WILL TAKE OUT ANY TRASH DISCOVERED GLASS, METAL, PAPER. TRY TO KEEP RECORDS OF THE TRASH!! TAKE PLENTY OF PICTURES TOO!!
WE WILL SAFELY REMOVE ANY LEAD BULLETS AND BIRD SHOT AND REPORT TO THE STATE DNR WATER QUALITY THE AMOUNTS OF LEAD FOUND IN THE CREEK OR WATER WAY AT THE LOCATION YOU WORKED.
WE WILL NOT DO HARM TO THE WILD LIFE KEEPING THE SILTING DOWN AND TURN THE GRAVEL'S TO PROMOTE FISH FOOD AND NICE BREADING BEDS.
WE WILL BE SAFE WITH GAS AND OILS USED FOR OPERATING THE PUMPS.
---
THIS WILL HELP THE DNR AND MAKE US WELCOME IN THE CREEKS AND STREAMS
MORE HERE SOON